Hydrocarbon Lease Evaluation:
Havilah has expertise in reserves evaluation. We are capable of evaluating reserves for financial purposes through providing independent reserves evaluations and verifications of reserves statements used for as the basis for divestment, acquisition or company financial statements. We employ tools such as Decline Curve Analysis and Material Balance Analysis for deterministic assessment of hydrocarbon reserves. We also conduct probabilistic assessment of reserves by integrating seismic and formation evaluation with reservoir simulation in accordance with current SEC guidelines. Our reserves evaluation services form the basis for:
· Unitization studies
· Prospect evaluations
· Abandonment liabilities and project economics
Reservoir Evaluation and Management:
Havilah uses a multidisciplinary approach to reservoir management throughout the full life cycle of oil and gas fields. We conduct reservoir and well reviews with a view to making recommendations on:
· Infill drilling and pool depletion strategies
· Waterflood design & optimization
· Gas cap blowdown studies
· Water disposal and gas storage
· Well & Reservoir Surveillance
· Enhanced oil recovery schemes
Field Development Planning and Management:
Havilah employs a Integrated Reservoir Modelling (IRM) process for developing fit-for-purpose models that can be used as field development planning tools and guide in well and reservoir surveillance/optimization.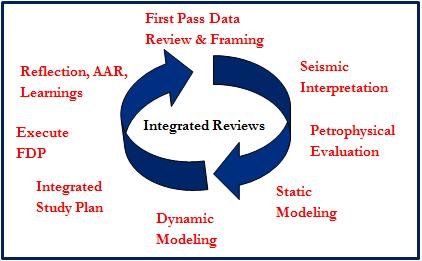 ​
Havilah adds value field development and management throughout the assets full life cycle, working together with client to quantify uncertainties and reduce risk in operations thereby increasing the profitability of the project.
We adopt a project delivery based approach in achieving these objectives.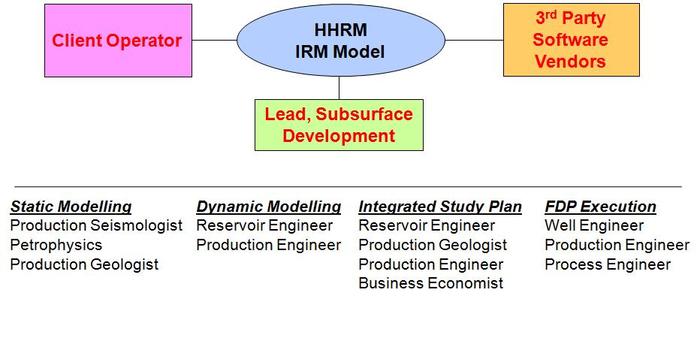 ​